Commercial Window Tinting Melbourne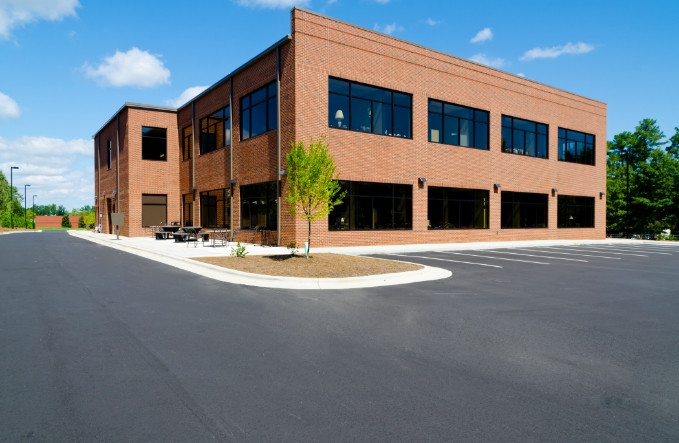 Welcome to Car Tint – your trusted provider of commercial window tinting services in Melbourne. We've been in the business for almost half a century, and our work has earned us a reputation for excellence. We've even had our work displayed at car shows across Australia and internationally. Want to learn why commercial window tinting can improve your business? Keep reading!
Benefits of Commercial Window Tinting
With Car Tint's commercial window tinting in Melbourne, you'll enjoy a range of benefits.
Our UV-protected tints will shield your interiors from harmful rays, keeping furniture and products protected from fading and damage caused by sunlight. Not only that, but these tints reflect out sunlight, which keeps your space cooler in summer and can significantly reduce energy bills. Our highest tint level reduces light penetration by 2/3rds; think of the savings!
The added layer of tint enhances security and privacy by preventing would-be thieves from seeing inside your property and assessing the value of your products. One less-addressed benefit is that tinting film holds glass in place in the case of breakage, reducing mess and increasing the strength of the glass. deterring potential break-ins.
Get a Free Consultation
Why Choose Car Tint?
Why should you pick us over other services? Here are just a few reasons:
Professional Installation: Our team of experts ensures every job is done correctly the first time.
Excellent customer service: We pride ourselves on our friendly and responsive customer service.
Nearly 50 years in the industry: Our experience speaks for itself.
No cut corners: We believe in doing the job right, no matter what.
Don't just take our word for it. Check out our testimonials page to hear what our satisfied customers have to say.
Experience the Benefits Yourself - Contact Us Today!
We've been serving Melbourne's businesses for almost 50 years, and we're not stopping anytime soon. Choose the best of the best and experience the difference our commercial window tinting can make for your business.
Don't compromise on quality. Choose Car Tint for your commercial window tinting needs in Melbourne. Call us now at 0417 755 537 to get started.
Our Simple 4-Step Process to a Perfect Window Tint
1. Initial Call and Inquiry
Every job begins with a call to us. We'll discuss your needs comprehensively, whether your requirement is for car, home or business window tinting. We understand every client's need is unique, so we tailor our solutions to meet your specific requirements.
2. Free Quote and Appointment Booking
After understanding your needs, we provide a free, no-obligation quote. If you're happy with the quote, we'll proceed to book an appointment at a time that suits you best. We value your time and strive to make the entire process as convenient as possible for you.
3. Expert Tinting Service
On the day of the appointment, our highly skilled and experienced technicians will arrive promptly to perform the tinting service. For car tinting, you can drop your car at our workshop in Ferntree Gully. We use only the highest quality materials to ensure long-lasting and stunning results. We take immense pride in our craft and guarantee a professional, clean and efficient service.
4. Job Completion and Follow-Up
Once the job is completed, we'll walk you through the result to ensure you're completely satisfied. We're not happy unless you're ecstatic with our service. We also provide aftercare advice to help maintain the longevity of your new window tint. Our team will follow up with you to ensure everything is holding up as expected and to answer any further questions you may have.
At Car Tint, we believe in providing a seamless and stress-free experience from the first call to job completion. We're committed to delivering superior quality window tinting services that you can rely on. So, give us a call today on 0417 755 537 and let us transform your car, home or business with our professional tinting service.